Territory (detail) – 2015 – acrylic and charcoal on paper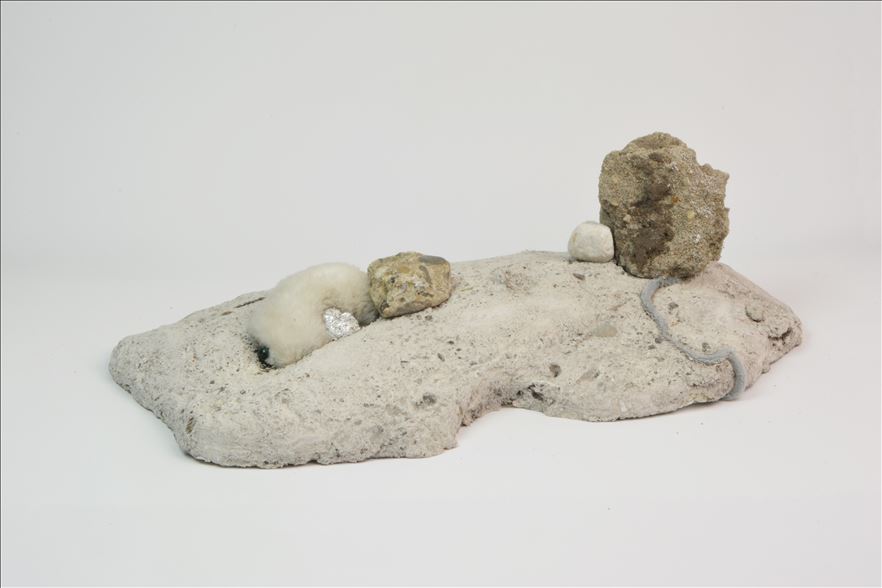 Landscapes – 2016 –  plaster, stone, paper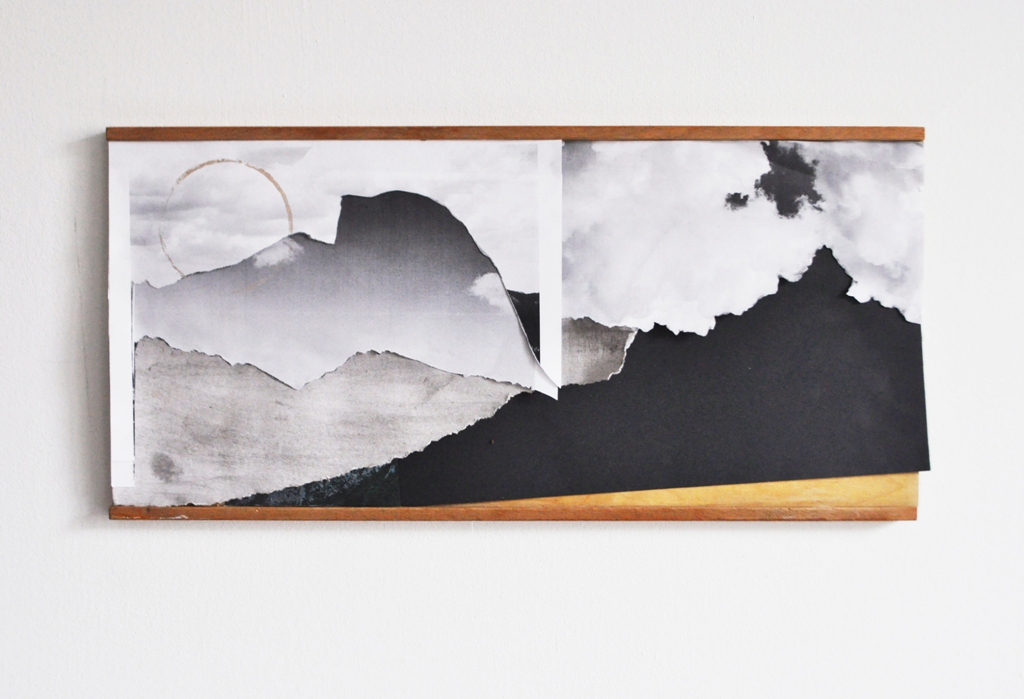 Landscape – collage – 2014
Fatamorgana – acrylic on paper – 2016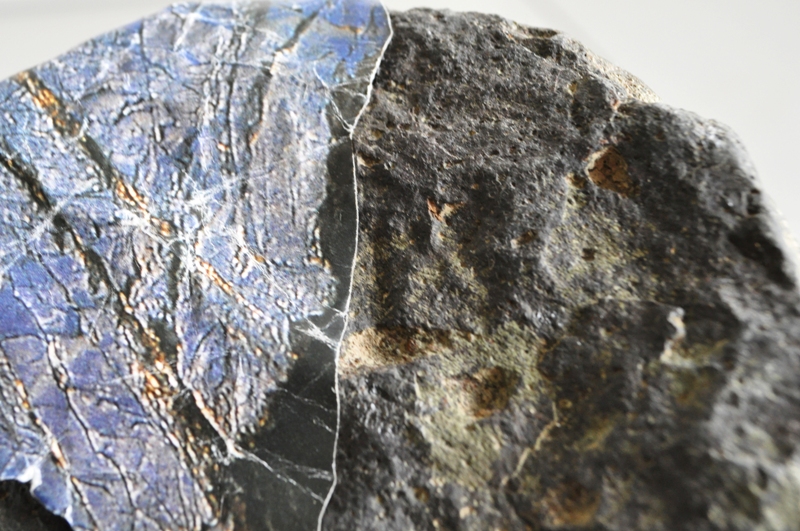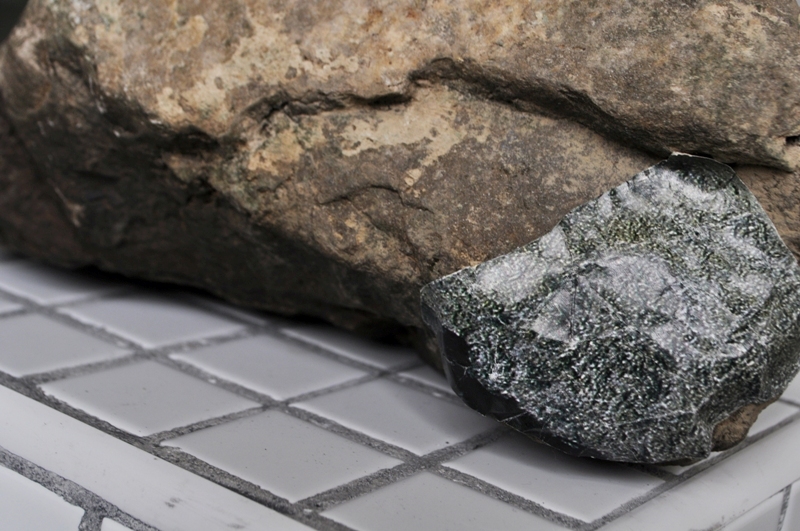 GRIDDED EXTRAPOLATION shows four versions of stones: real, manipulated, man-made and fake. It shows stones, taken from a Dutch riverbank, presented on a white tiled cube filled with cement and bought stones. The stones were placed in the river to prevent the water from damaging the land. They are originally from Portugal, but their current shape was formed by the water in the river. The river stones have pictures on them of stones that resemble the 'real' stones.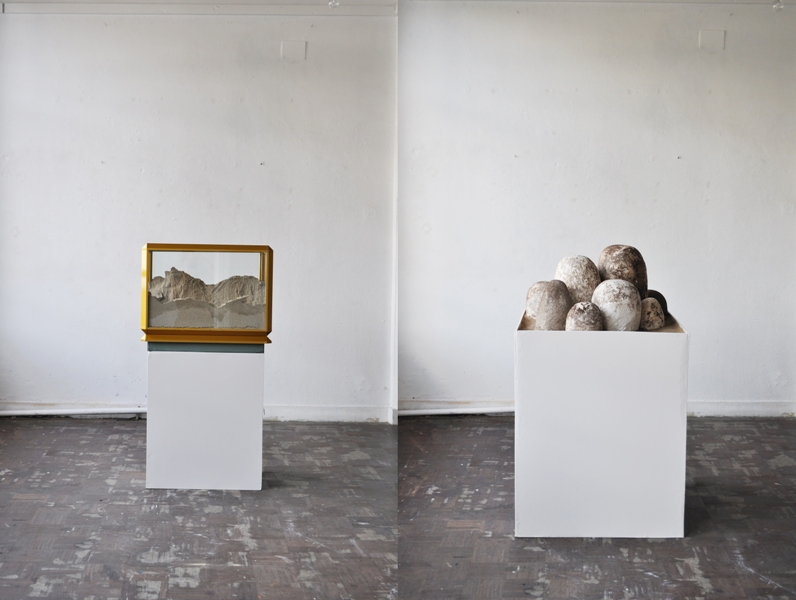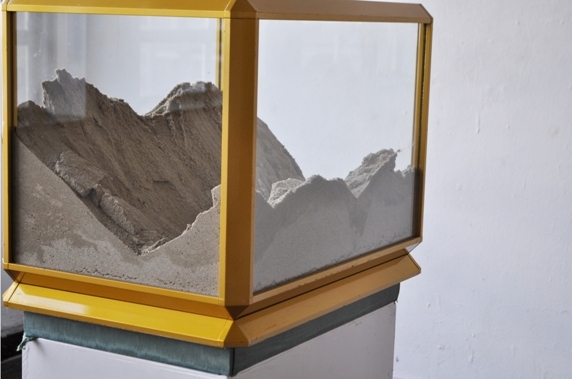 PARABOLA This work refers to naturalness; a domesticated simplified version of nature and landscapes.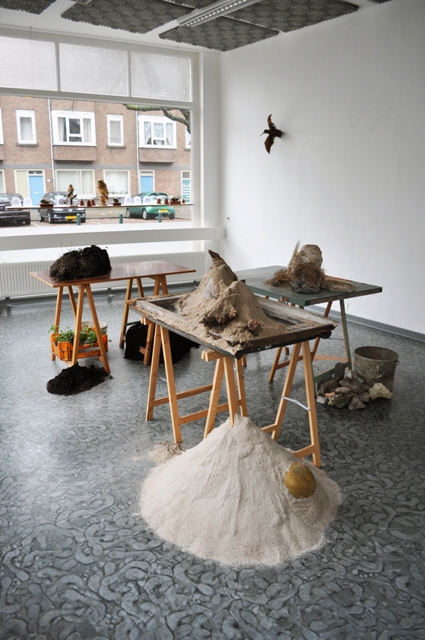 THE RESEARCH CENTRE FOR PRACTICING NATURE was a collaboration with Johanna Weissenrieder (SE). During the project I worked in the gallery space on a constantly changing installation on which Johanna based a sound piece. It was shown in November and December 2014 at Upominki Rotterdam. Only materials found in the direct surroundings of Upominki or inside my own house and garden were used to create a still life of manipulated natural elements. The installation presents an ever changing combination of decaying junk that accidentally holds a temporary, melancholic beauty. The name of the project refers to the many ´Nature Centers´ the Netherlands has in protected nature reserves, build to educate and inform people about nature. The stuffed bird on the wall is a Dutch bird called a 'snip'. Its image was used on the 100 guilders billet before the introduction of the Euro. The bird belonged to my grandfather. Knowing were you came from is just as important as knowing were you're going. Materials: sand, dirt, grass, plants, stones, foam, wood.