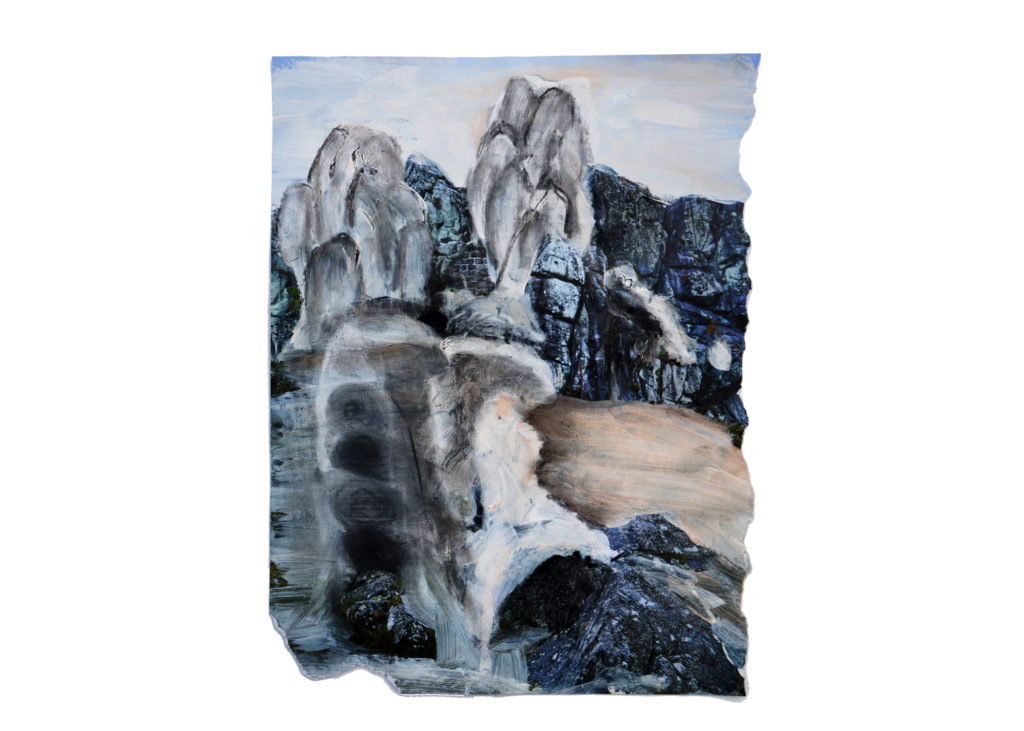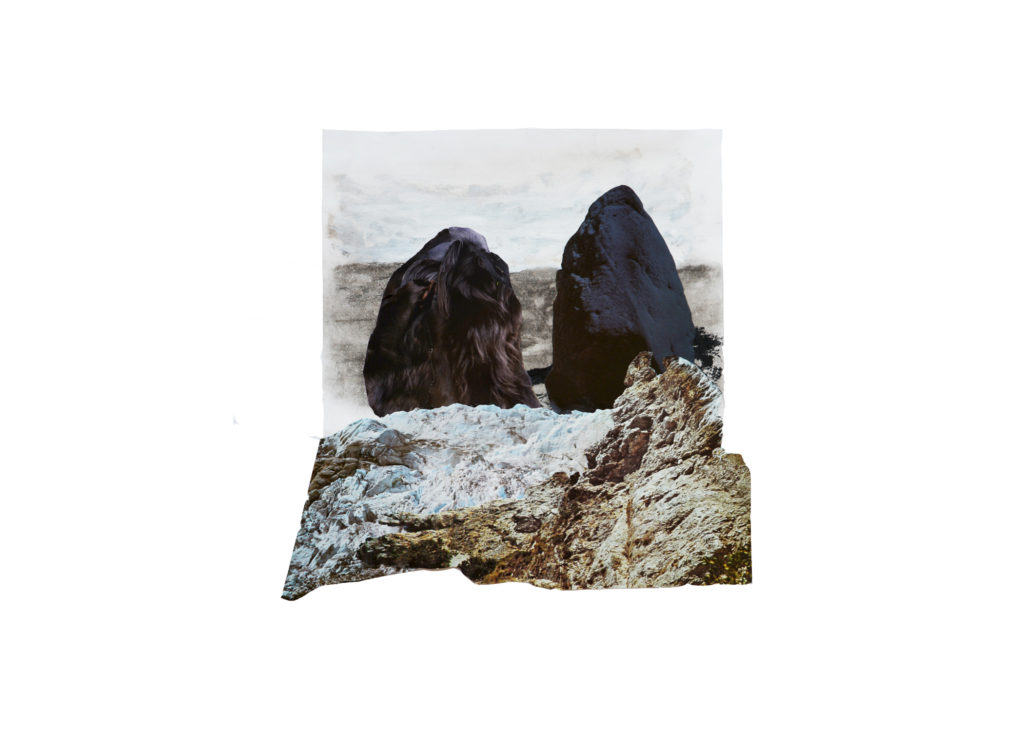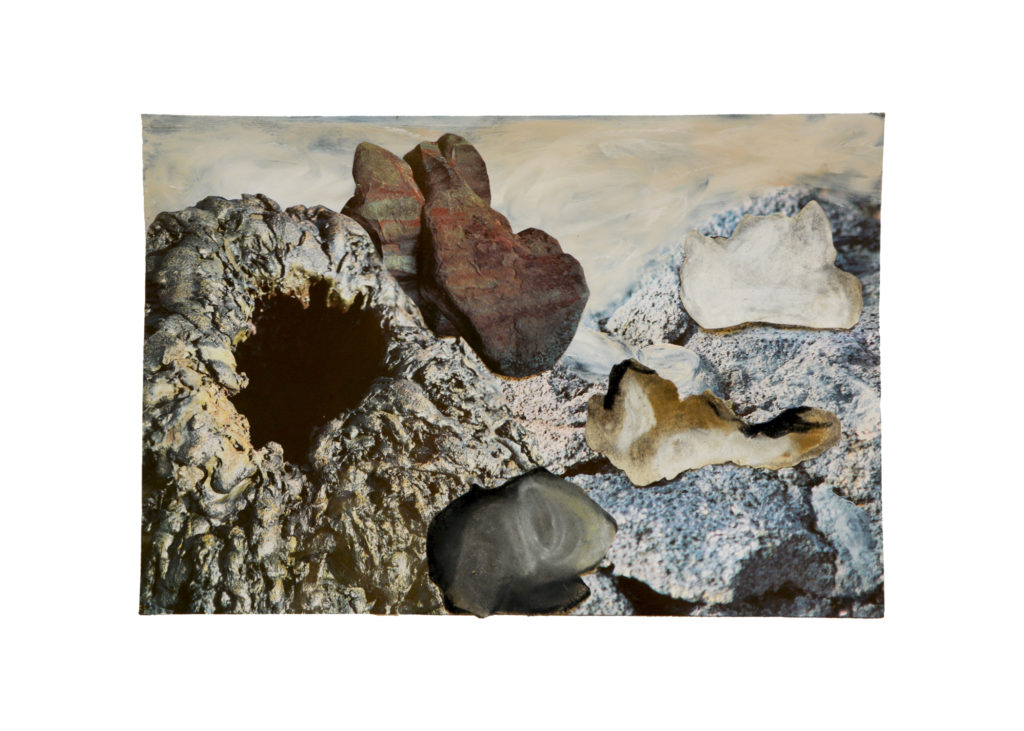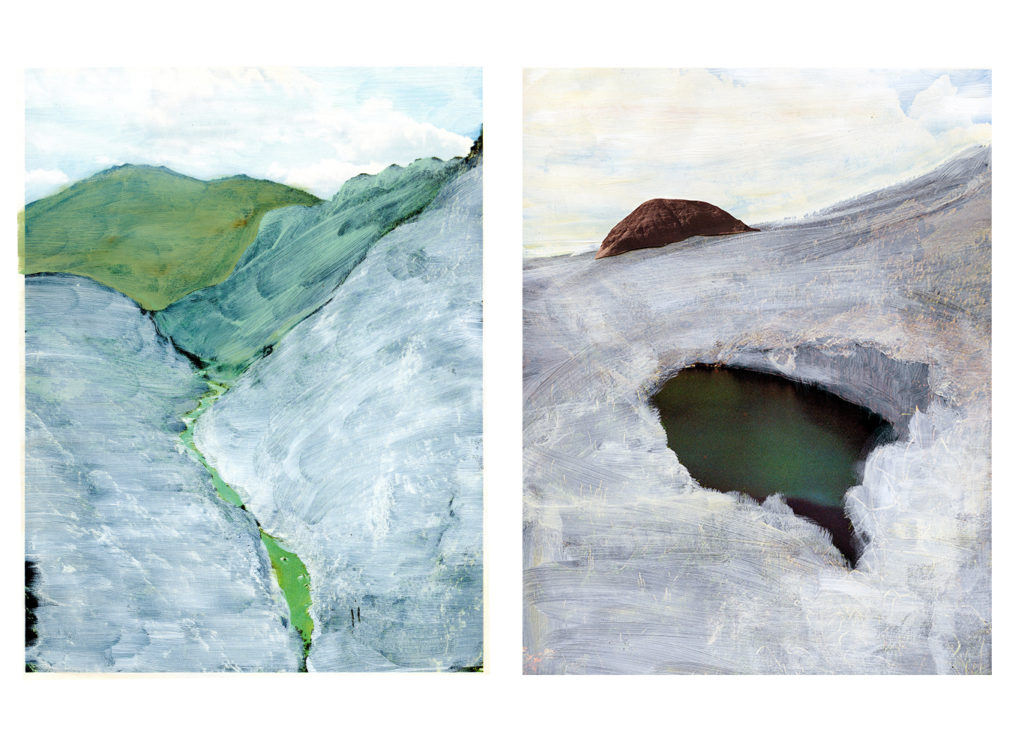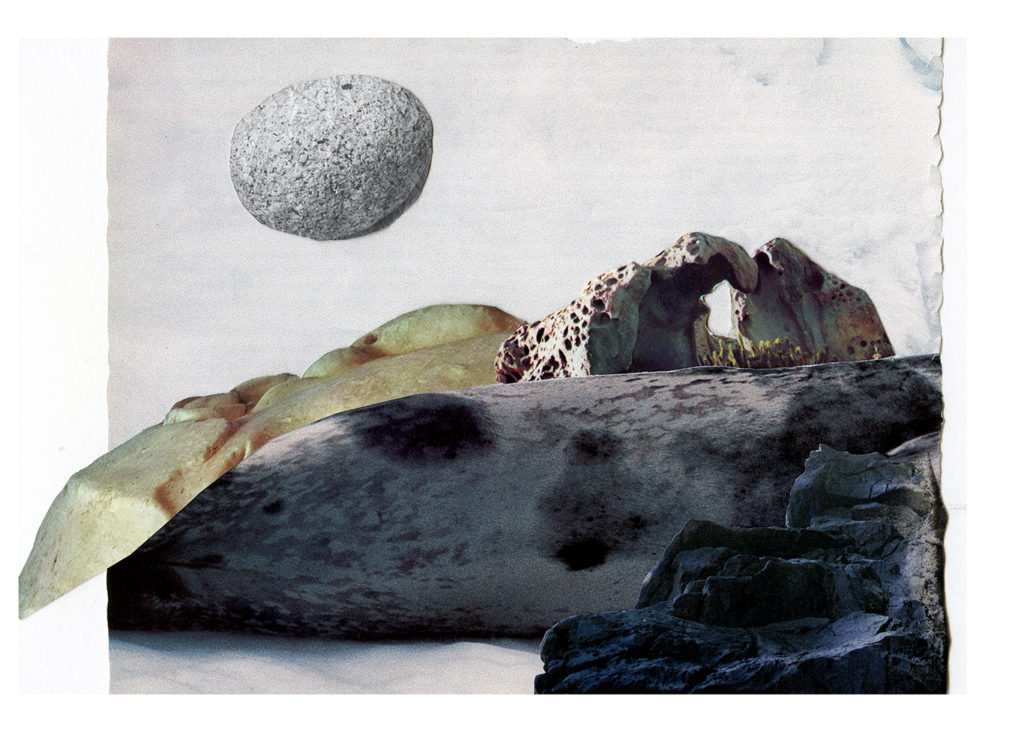 Oval Moon Planet
This analog collage shows an as yet unknown planet at the verge of being discovered. Or should I say rediscovered?
20 x 24 cm
2022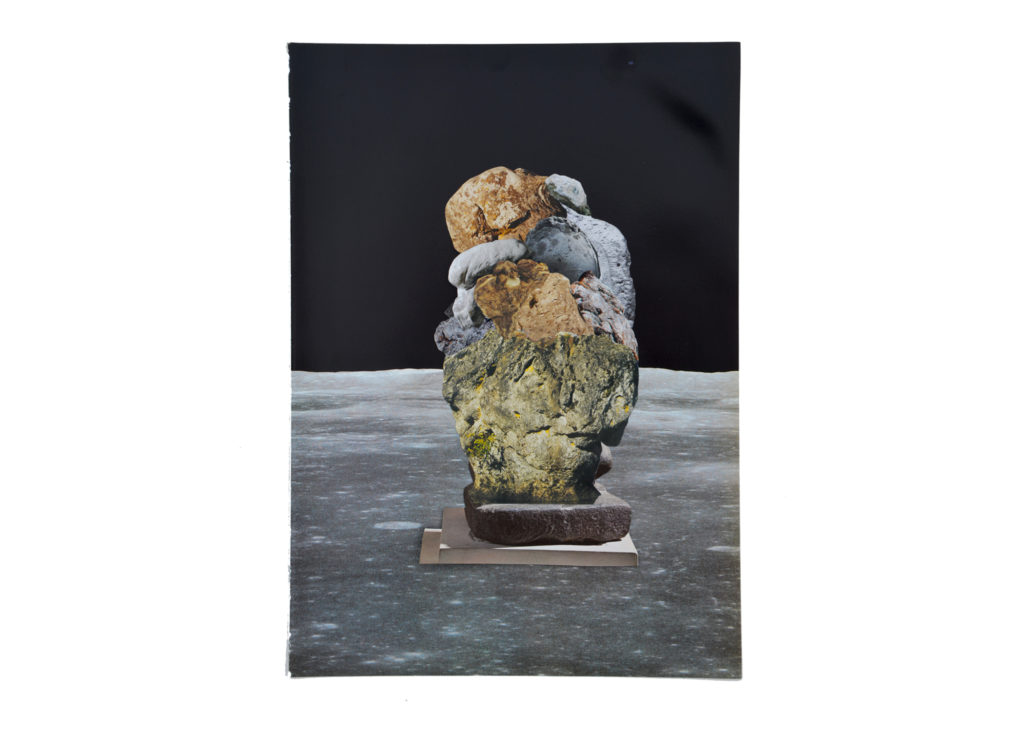 They put a statue on the far side of the moon
(SOLD)This is an analog collage showing a statue that was put on the far side of the moon, made of rocks found on all continents of planet Earth.
25 x 35,5 cm
2022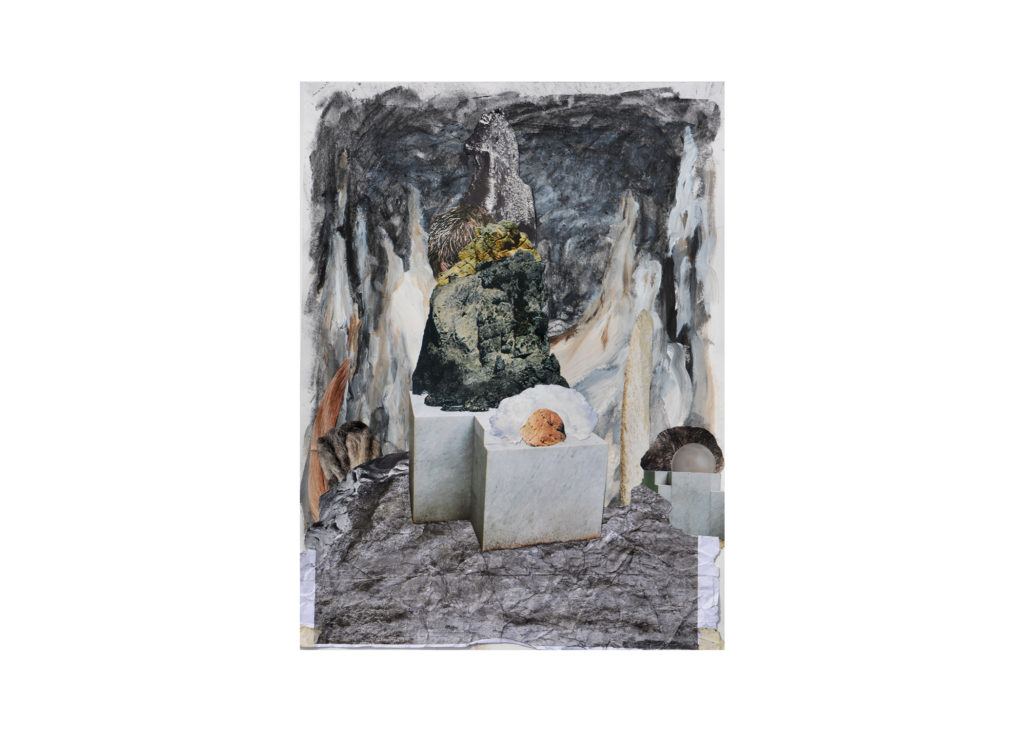 Mountain Monument in honor of the elements
Analog collage combined with charcoal and acrylic paint. 
40 x 30 cm 
2022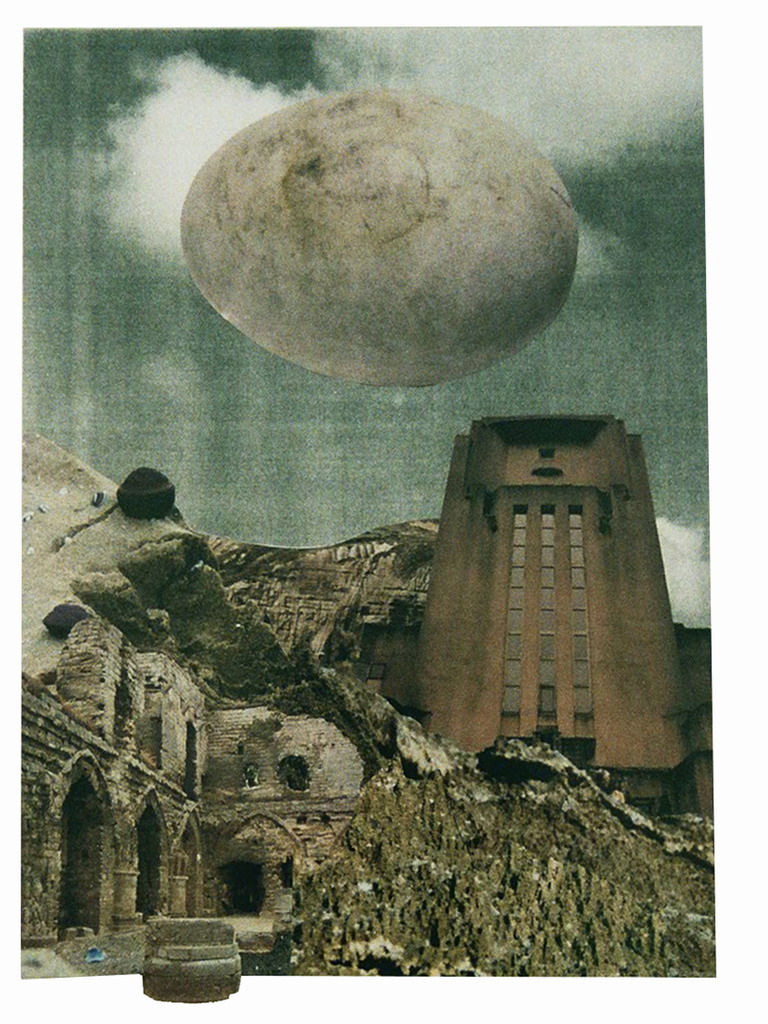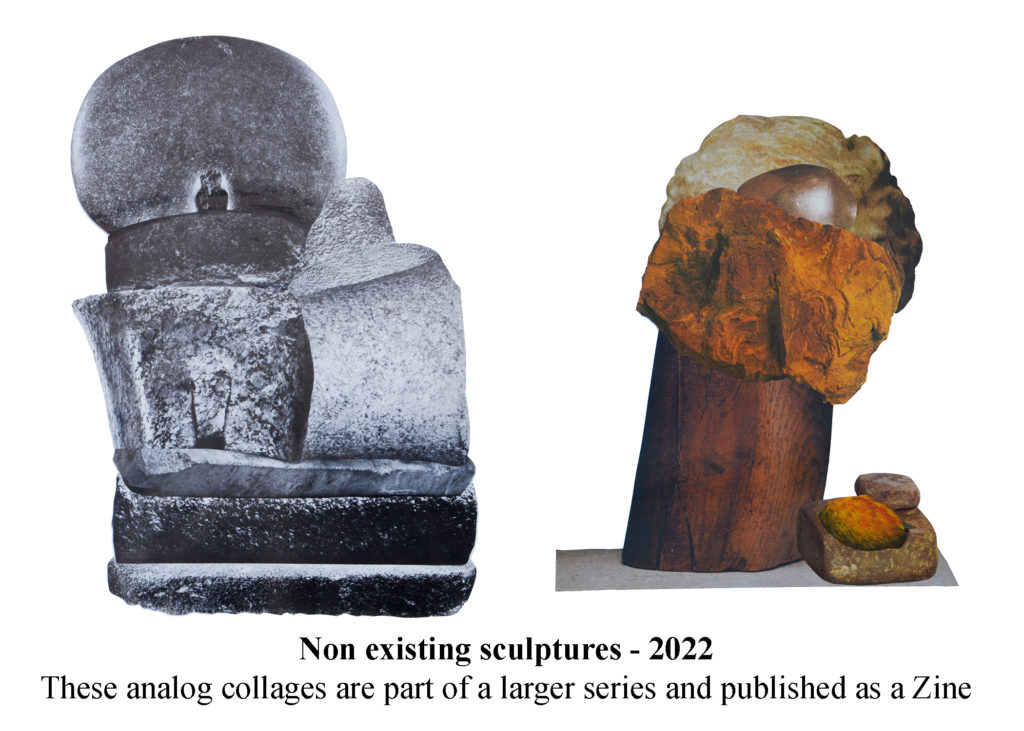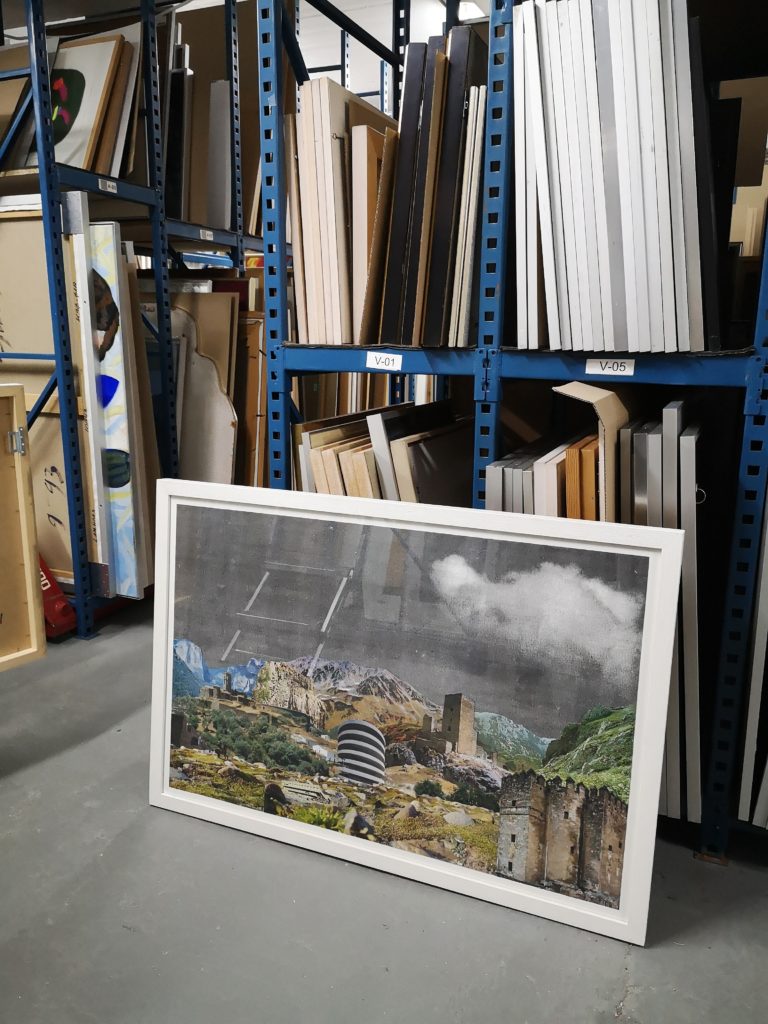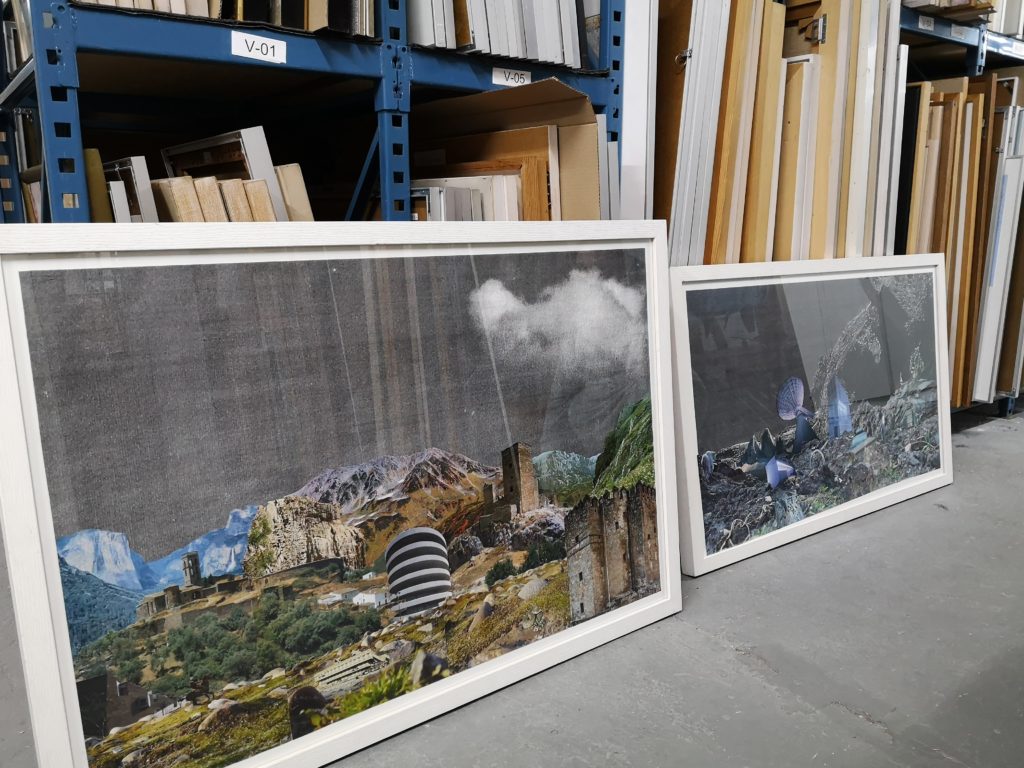 These collages are part of a series of Universe Landscapes
2007
80 x 116 cm + 70 x 116 cm
Available for rent at Kunstuitleen Rotterdam